KFC has managed to really outdo themselves this time! With clever marketing, they've somehow convinced the Japanese that eating their chicken is a holiday tradition! If you remember a few years ago, Oprah gave away free chicken on her show. We here at BeFit playfully suggested that this was just part of her diet-- if everyone else eats the chicken, she won't have any left for herself.
But I digress.
Put the Double Down to the side and wipe the grease off your hands as you read this-- you don't want old grease stains on your keyboard mouse. That stuff is hard to get out.
I believe it when you say that Santa Claus dons a white beard and white hair. However, if you told me that he also delivers fresh chicken to your home for the holidays, then I've got one question in mind:
Original or extra crispy?
About 40 years ago, the Christmas holiday wasn't widely celebrated in Japan. Kentucky Fried Chicken took advantage of the potential and started advertising themselves as the place to get your Christmas meal. Holiday sales are 5 to 10 times higher, according to ABC news.
In 1974, KFC launched its first ever holiday meal for the locals: Chicken & wine. You can't make this stuff up. Not only was it a hit, but the beginning of what would come to be a widely celebrated tradition in the country.
Every year, KFC launches a massive ad campaign to get the idea in their head that they need their chicken. Basically, you can't escape it. It's everywhere, so you should just give in!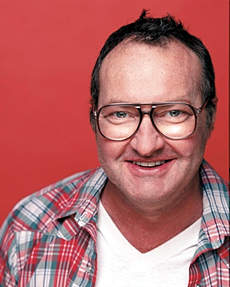 Here's a fun fact! A banana is 90 calories! Okay, here's a more interesting fact: Randy Quaid voiced the character of Colonel Sanders in their more recent commercials.
As a personal trainer, what's my opinion on this?
Nobody cares! It's holiday chicken! Yippee! Pass the coleslaw?
See you all after New Year when you decide to sweat all of that grease and gravy out!
-Justin Bowers